About Us
My first visit to Montauk was in 1952 ...

Our History
My first visit to Montauk was in 1952 and like everyone who visits this place, I fell in love with it. At that time I owned and operated the party boat "advance" in Montauk. I then purchased the land and built the marina that now makes up Sportsmans Dock.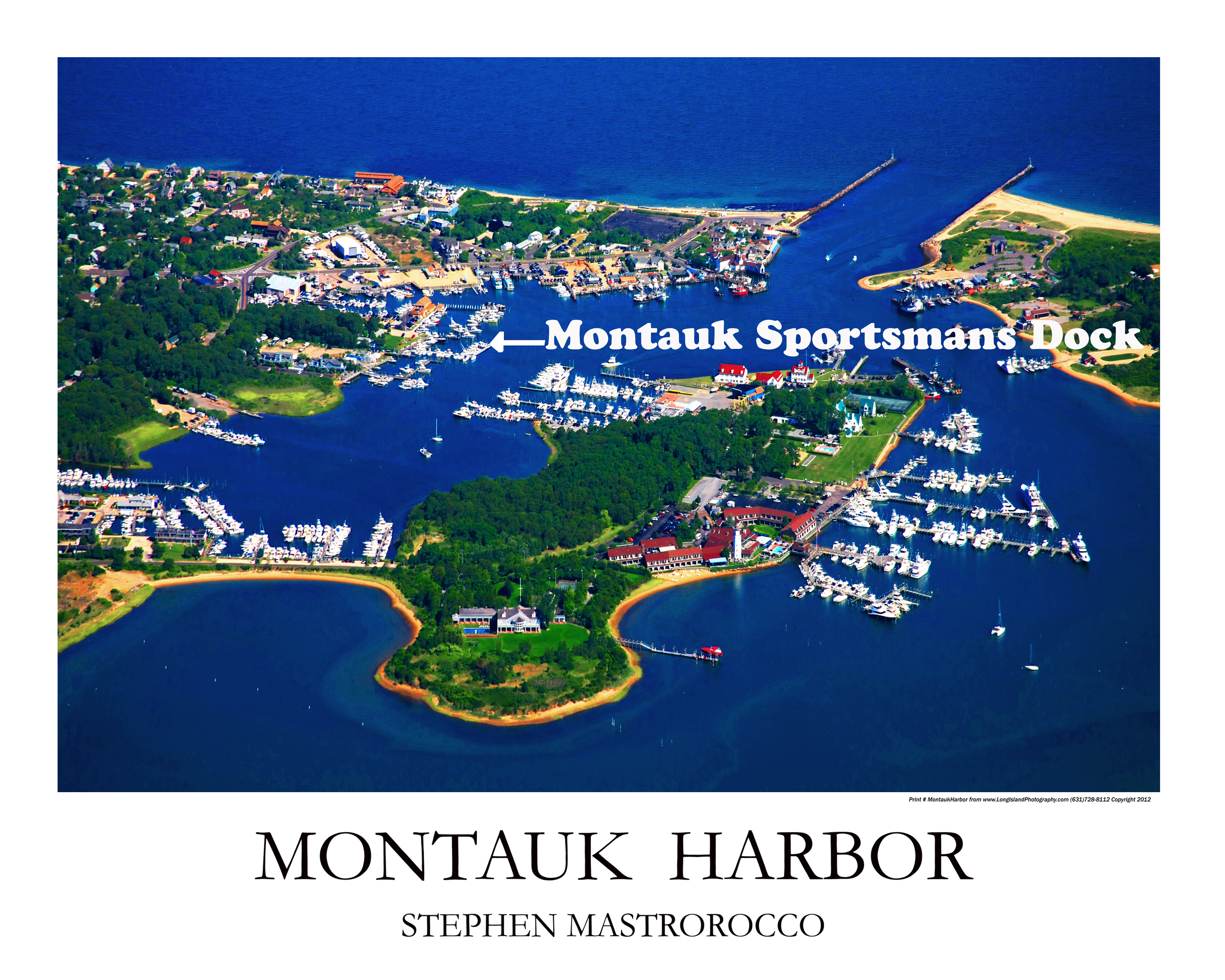 Over the years we spent each summer making improvements to the property and expanding the dock business. Today it is our full-time business. My wife Marie and I have made many friends who return to Sportsmans Dock every year to experience the best that Montauk has to offer. Marie and I continue to operate Sportsman's Dock as though it is an extension of our family and we will do everything we can to make your stay enjoyable.
You are always welcome at our dock.
Bob and Marie Rando
---
Letters From Our Past Guests
Dear Bob and Marie,
Frank and I wanted to say thank you for all the yummy goodies you came home with on Sunday. We were coming over to say goodbye but you were in the middle of the conversation with someone. So, thank you for letting us stay a little longer we had a good lunch and a better ride home. We look forward to returning again next year. We found a quiet spot in paradise where we can both relax and de-stress. You are both special and kind people. Have a safe trip south and warm winter. All the best god bless.
Dear Bob & Marie,
We thank you so much for your recent kindness in loaning us your, car to get to Dave's Grill in the pouring rain. We thought you would enjoy the enclosed CD by Dave's wife, Julie. She did not have any CDs for sale at the restaurant this year but I was able to find one thru eBay and so here it is - so please enjoy it!
We always enjoy our times at "The Friendliest Marina in Montauk"
With our Thanks,
Mary Lou & Chuck
"Let's Go"
Dear Bob & Marie,
Thanks so much for accommodating us. We loved staying at your marina. The facilities were great. You treated us like family. Enjoy your well deserved vacation.
Cordially,
Charlie & Rita Bily
P.S. - The trip across the Sound when we left was not uneventful as we hoped - had to shut down the port engine when a belt broke. We stopped at Burr's Marina in New London and luckily a mechanic was still working at 3pm that friday afternoon & so we go a new belt put on and were on our way up the Thames in 2 1/2 hours.
Always an adventure! We ended our trip on Block Island but had to stay 3 nights because of high winds (white caps in New Harbor) All is well and hope you are too.
Dear Marie & Bob,
Please accept our belated thank you for your wonderful hospitality - a free night's dockage and use of your vehicle. You're the best and friendliest marina in Montauk and everywhere.
Warm regards,
Mary Lou & Chuck
Bob & Marie,
Thank you for a wonderful season & also for teaching us a few more things about boating. Have a wonderful time in Florida. We will visit you next spring.
Suzanne & Mace Coleman
Dear Marie,
I want to thank you once again for your hospitality during our stay at your marina over the Labor Day weekend. Annette and I really enjoy staying at your place and we regret that you had to endure any stress relate to my family. I fell terrible that the last thing we experienced upon leaving was the broken water hose since I honestly don't know how that happened. I have enclosed a check for $50.00 to cover the cost of the hose and for the use of your facilities by my family. I hope that there are no bad feelings with regard to the weekend as I would like to stay at your marina again next year (excluding the family, of course). I hope you have had a great and prosperous summer and I look forward to seeing you next summer. Thanks again.
Sincerely,
George Nooney
"Ariel" thanks you too!
Dear Marie & Bob,
Just a token of our appreciation. You always make us feel so welcome and part of your "marina family". Thank you both, not only for your professionalism but for the warmth that you exude so naturally! See you in "2"!
Sincerely,
Deb
Dear Bob & Marie,
Just want to let you know what a pleasure it was staying at your marina last week. Dave & I enjoyed the unusual relationship you have with your customers and wish that more businesses would follow your lead.
I look forward to staying with you again and will call ahead to get a slip.
Thanks again,
Ivan Dall,
Dave Levine
Dear Marie,
It was a true delight staying at your marina. Both you and your husband were so hospitable, and your facility was so pleasant. Although we have stayed at hundreds of marina's in our 30 years of traveling I can honestly say yours was one that we will never forget. I am still at awe over your willingness to allow a perfect stranger to mail you a check. You just don't meet people like both of you anymore.
Thanks again,
Don and Shirle Finley
Dear Bob & Marie,
We just wanted to thank you for the wonderful experience we had at your marina. This was really a "maiden voyage" for us and it couldn't have been better.
We were one of the two "transients" that stayed with you last tuesday & wednesday and we were really touched by Bob's offer of a "safe haven" if Block Island was unable to provide one. We left for home on Friday due to the impending weather - and we were both disappointed that we were unable to spend at least another night with you.